Military Email
To provide veterans with a $10.00 coupon, along with easy steps to enable them to 
conveniently click their coupon through the app.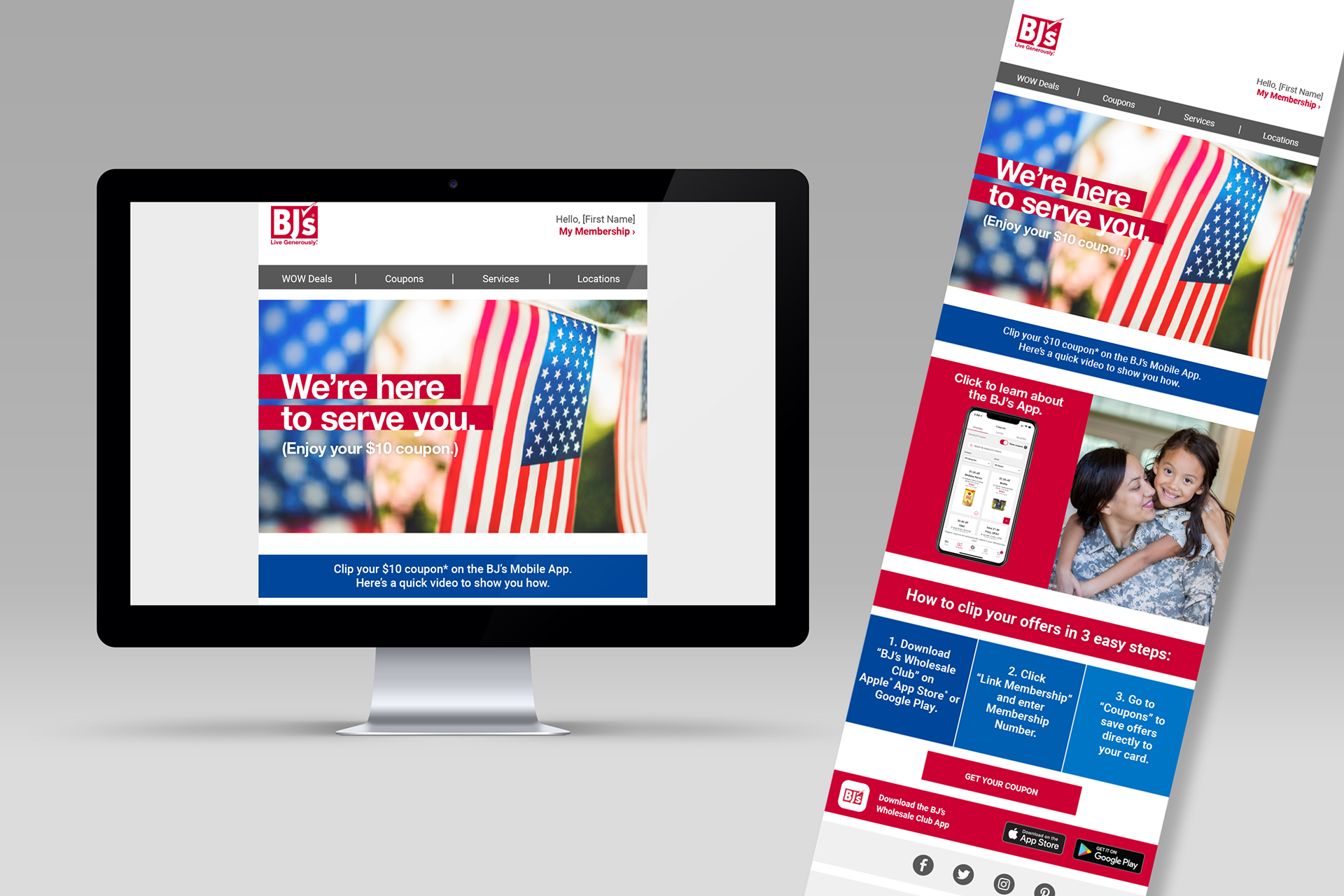 3X Perks on Tires 
A set of designs were created for the Buckslip, Velcro and Stanchion signs that all have similar content but different sizes. They will later be displayed around the BJ's Wholesale Club. These are to promote specific promotion perks; in this case is tires.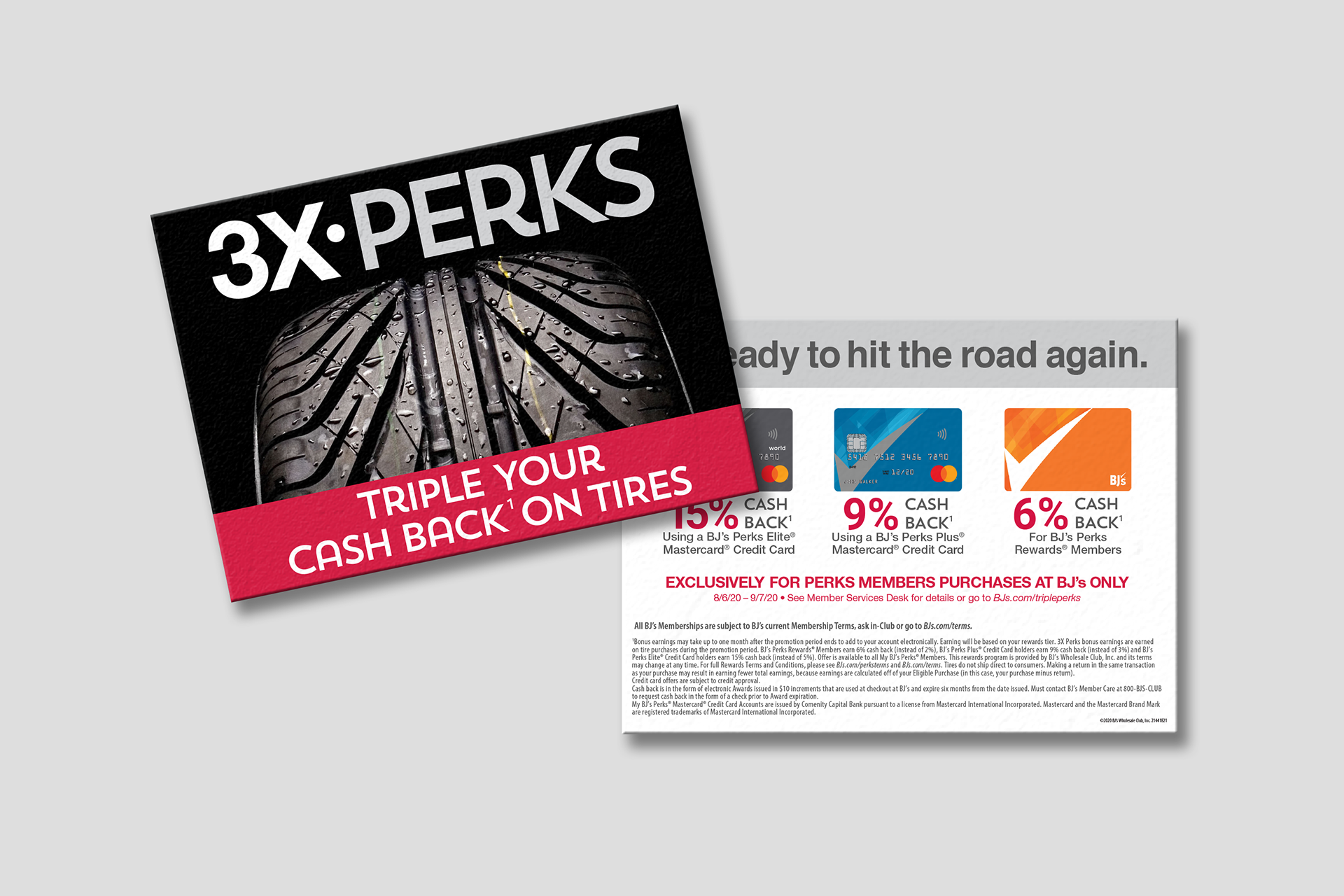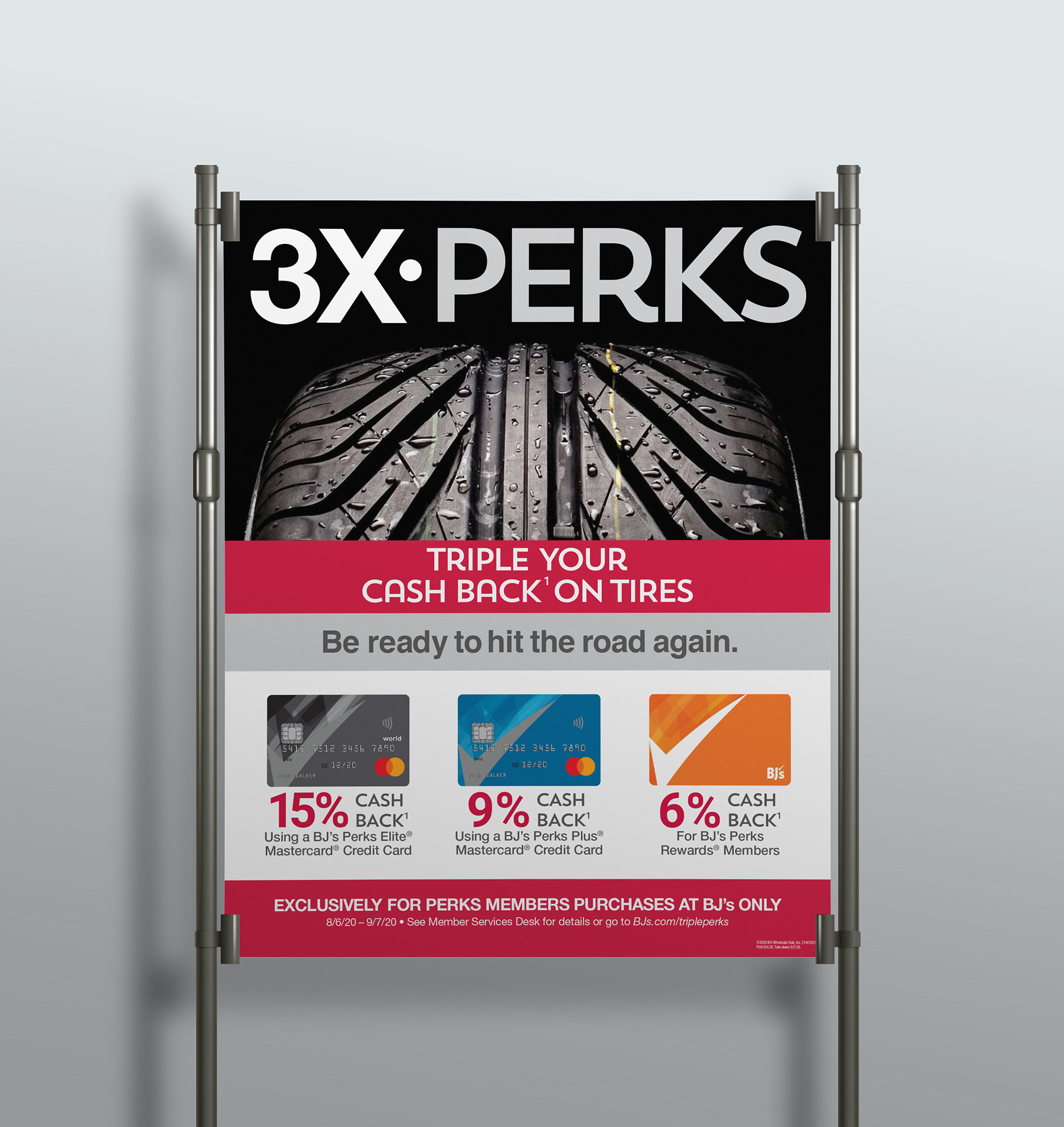 In addition to Print, the Digital versions (Minisite and Email banners) were also created for members to easily go online to gather the perks information.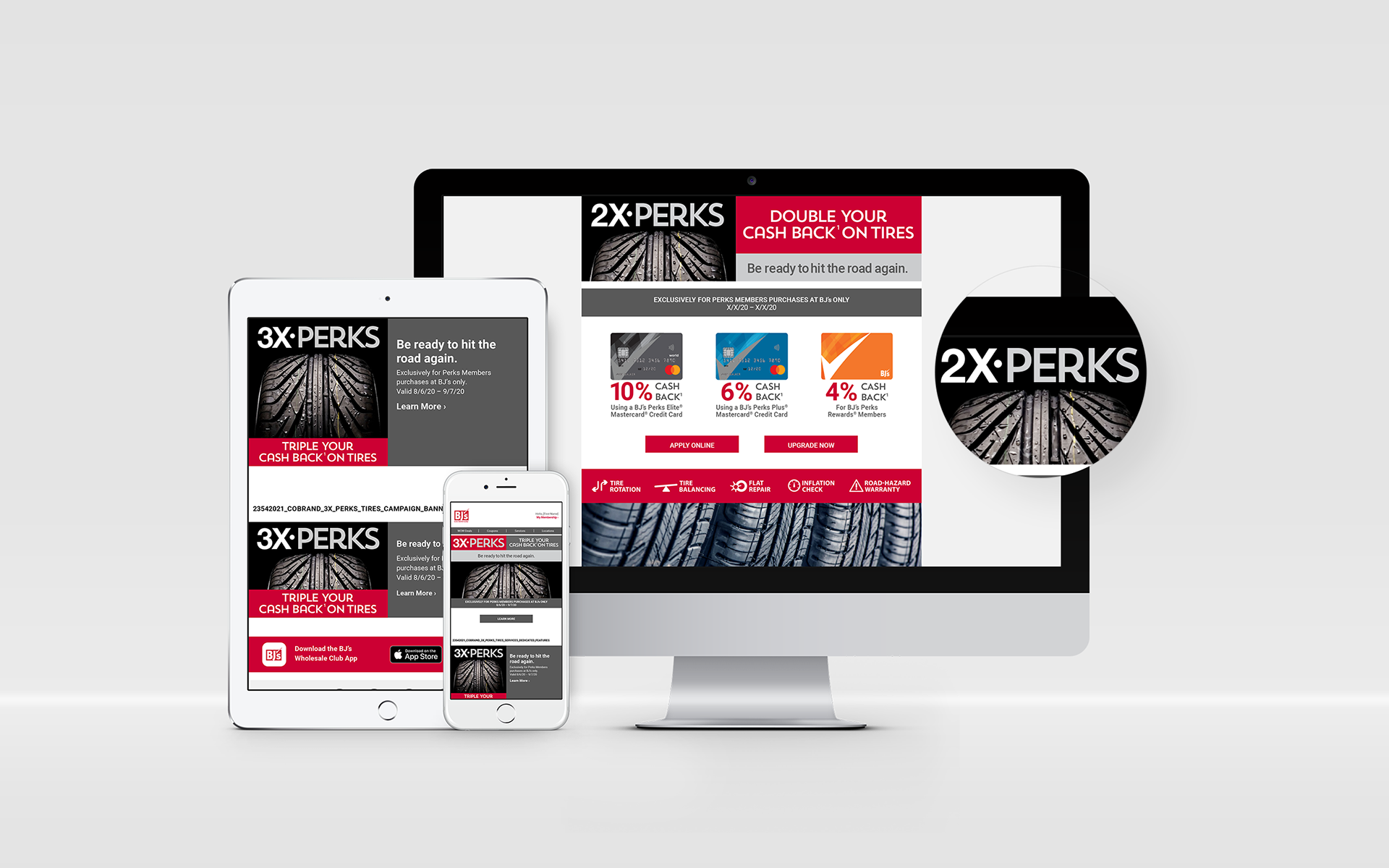 Chesterfield Grand Opening Postcard
These cards were sent out before the grand opening in Chesterfield late July to inform members and potential new members of the new Club, along with other promotions.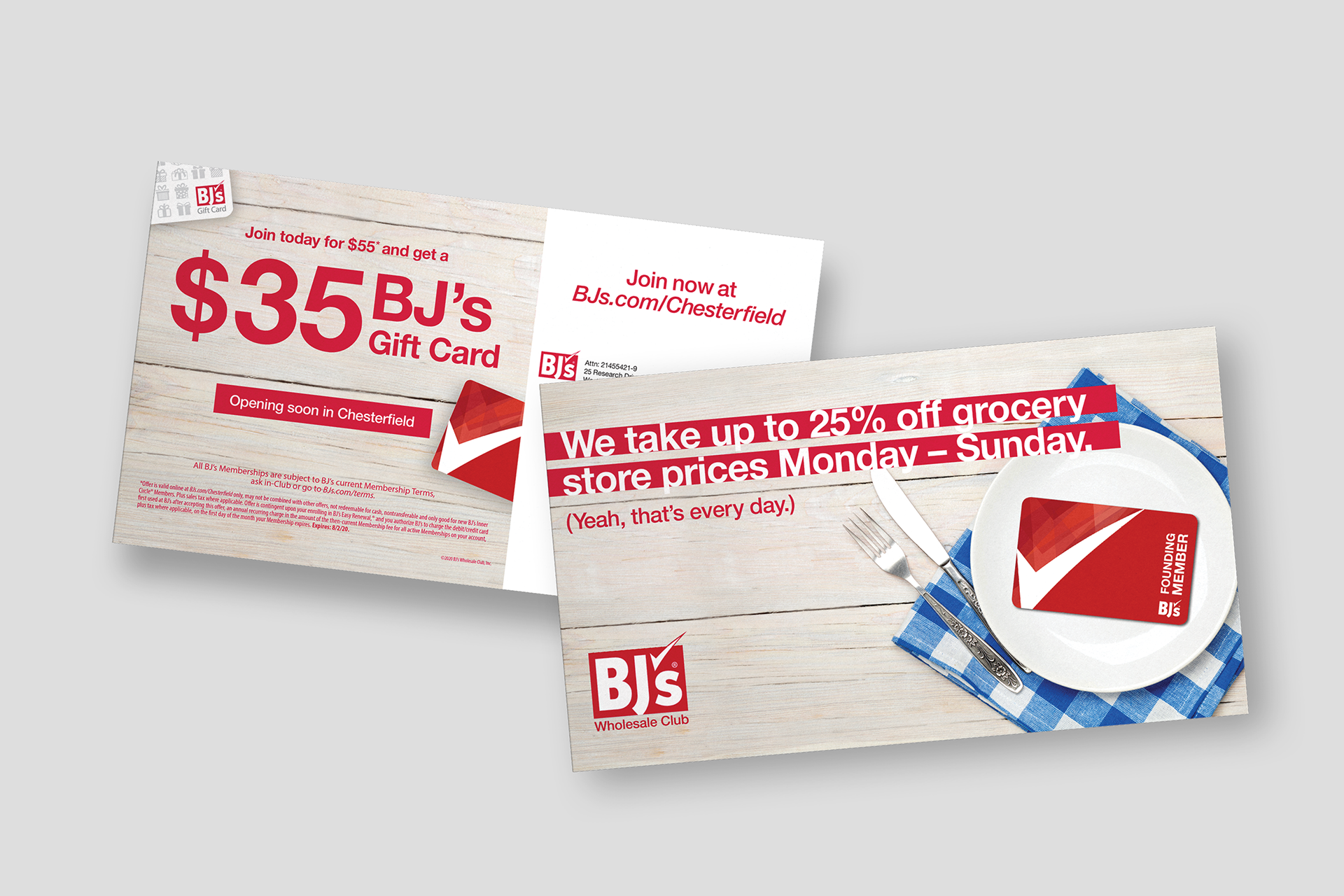 $40 in Awards Display Banners
These display banners will live within the Google browser as a advertisement feature.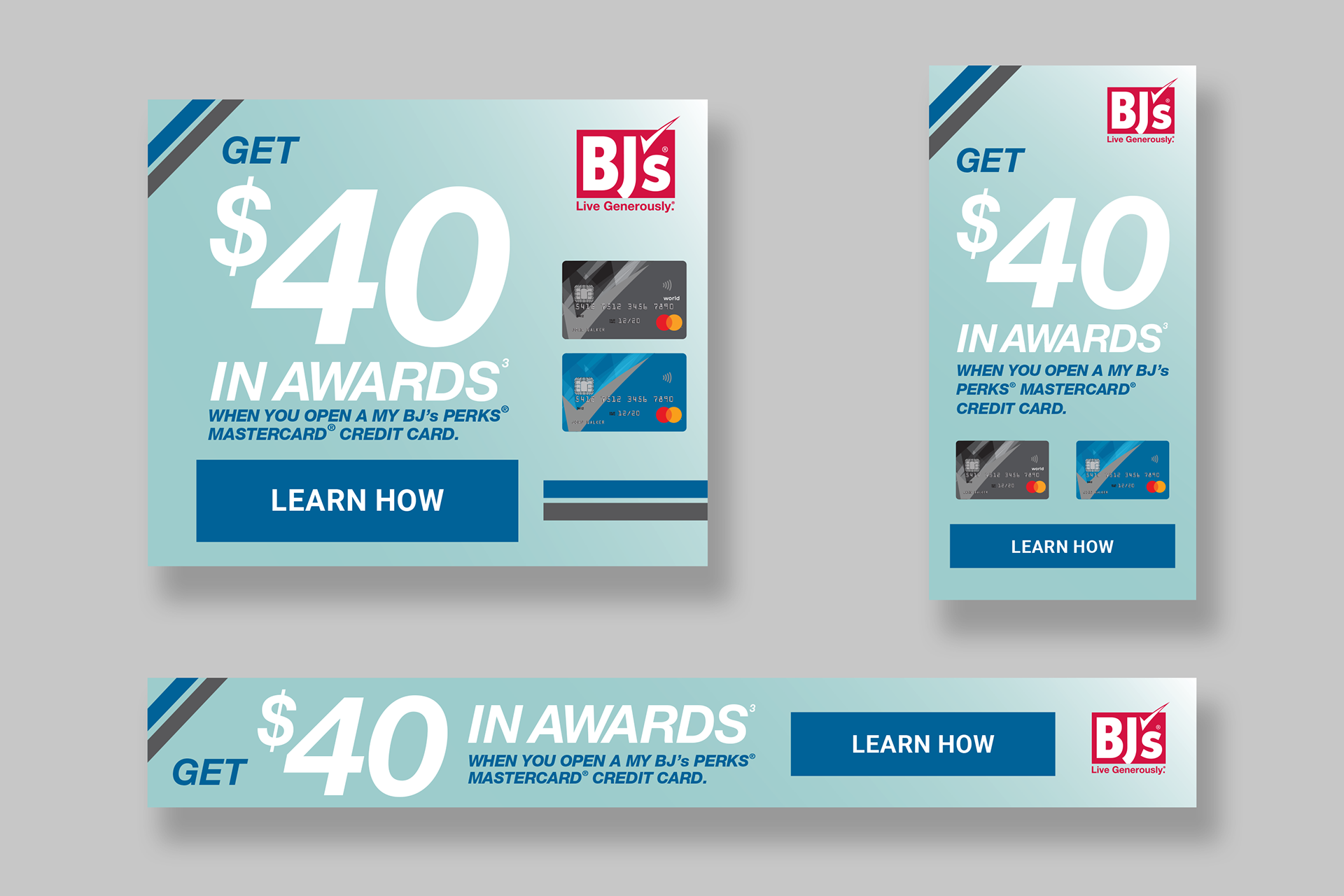 Maple Shade Defence Coupon Book 
One of the biggest projects I have worked on throughout my summer internship with BJ's. This coupon book was created to inform members of the renovations that were made to the club. In addition, a set of coupons were included, along with a bonus set for winter shopping. Other promotions included BJ's own brands, Same-Day delivery, BOPIC and clipping coupons online.