ARTS 446 Structures (January 2020):
Creating a shopping bag for the chosen product (Lingerie). The project did not require a specific direction, it was up to the designer. 
Instead of focusing on the actual product, i decided to create a wine packaging with lingerie theme 
(for bachelorette parties or anything related to the theme). 
This project was fun and appropriate to be displayed on the shelf.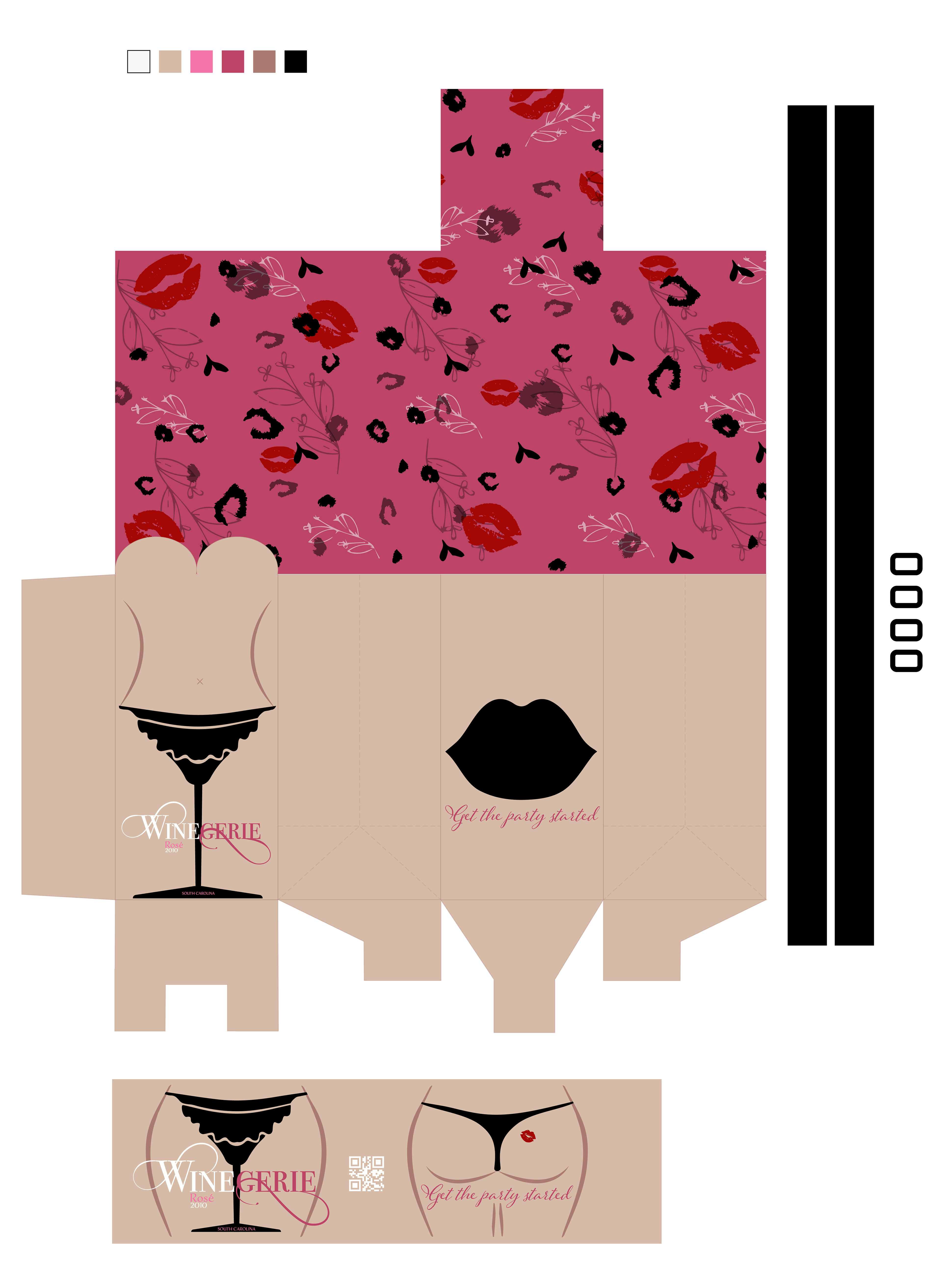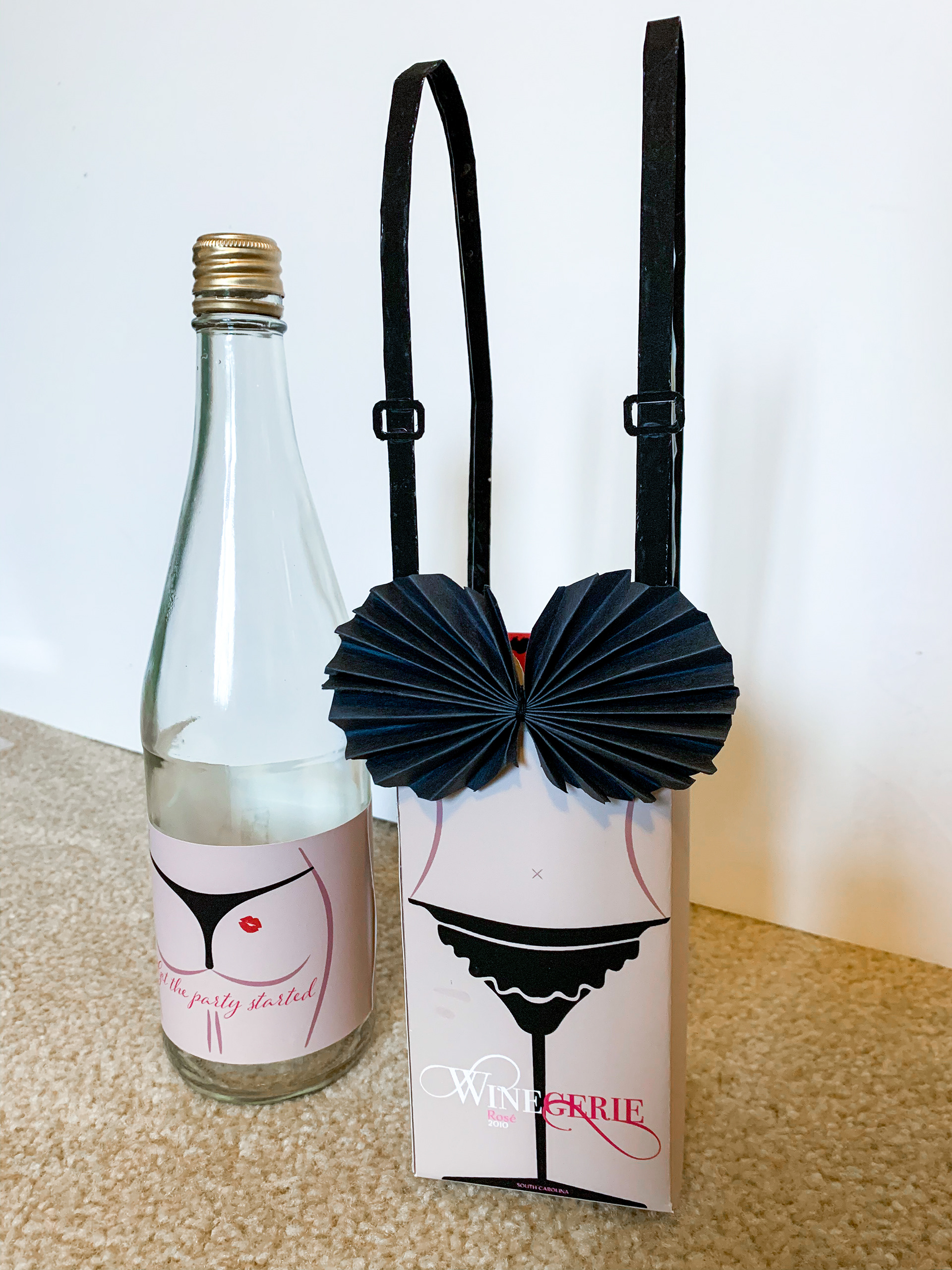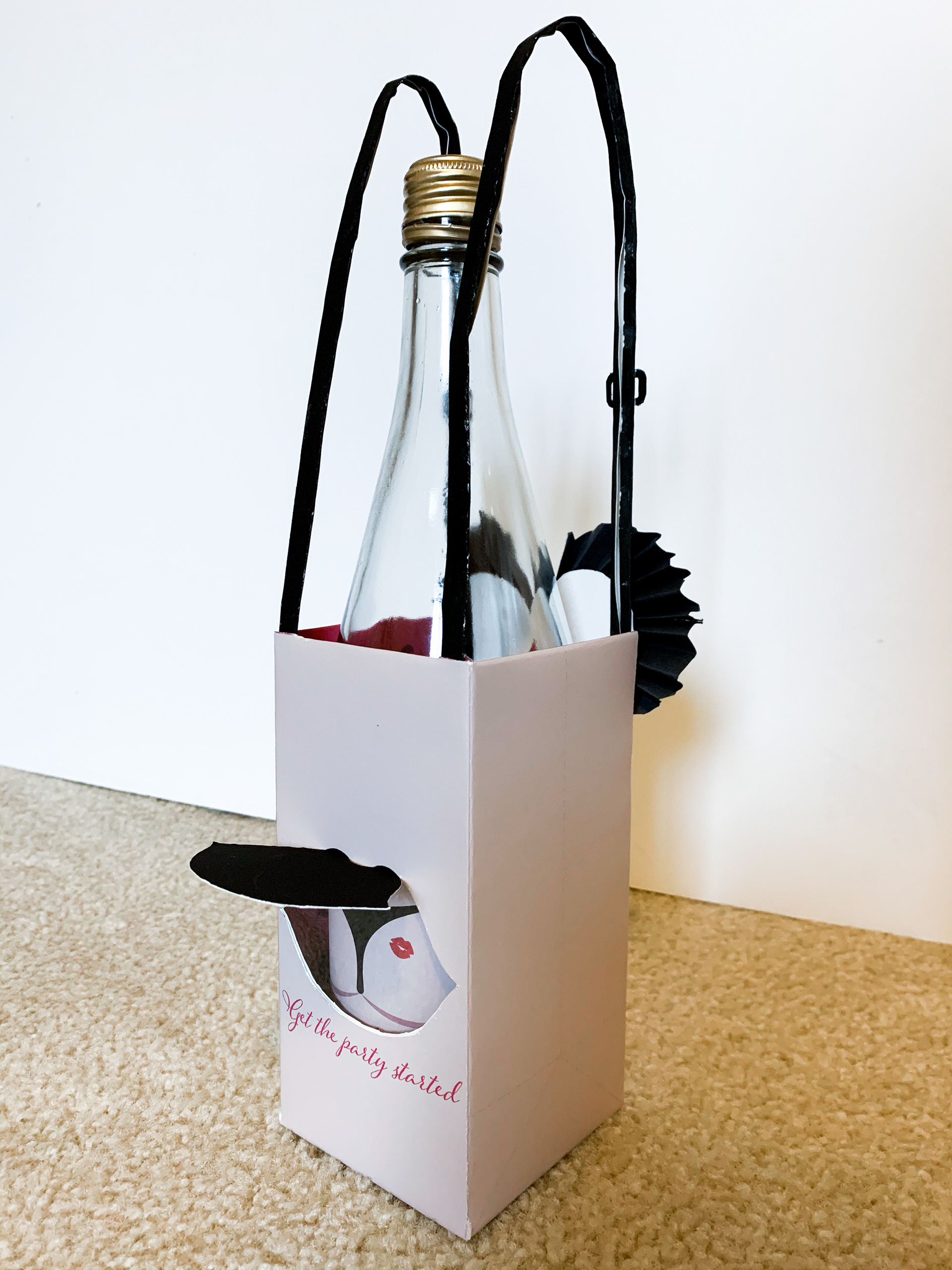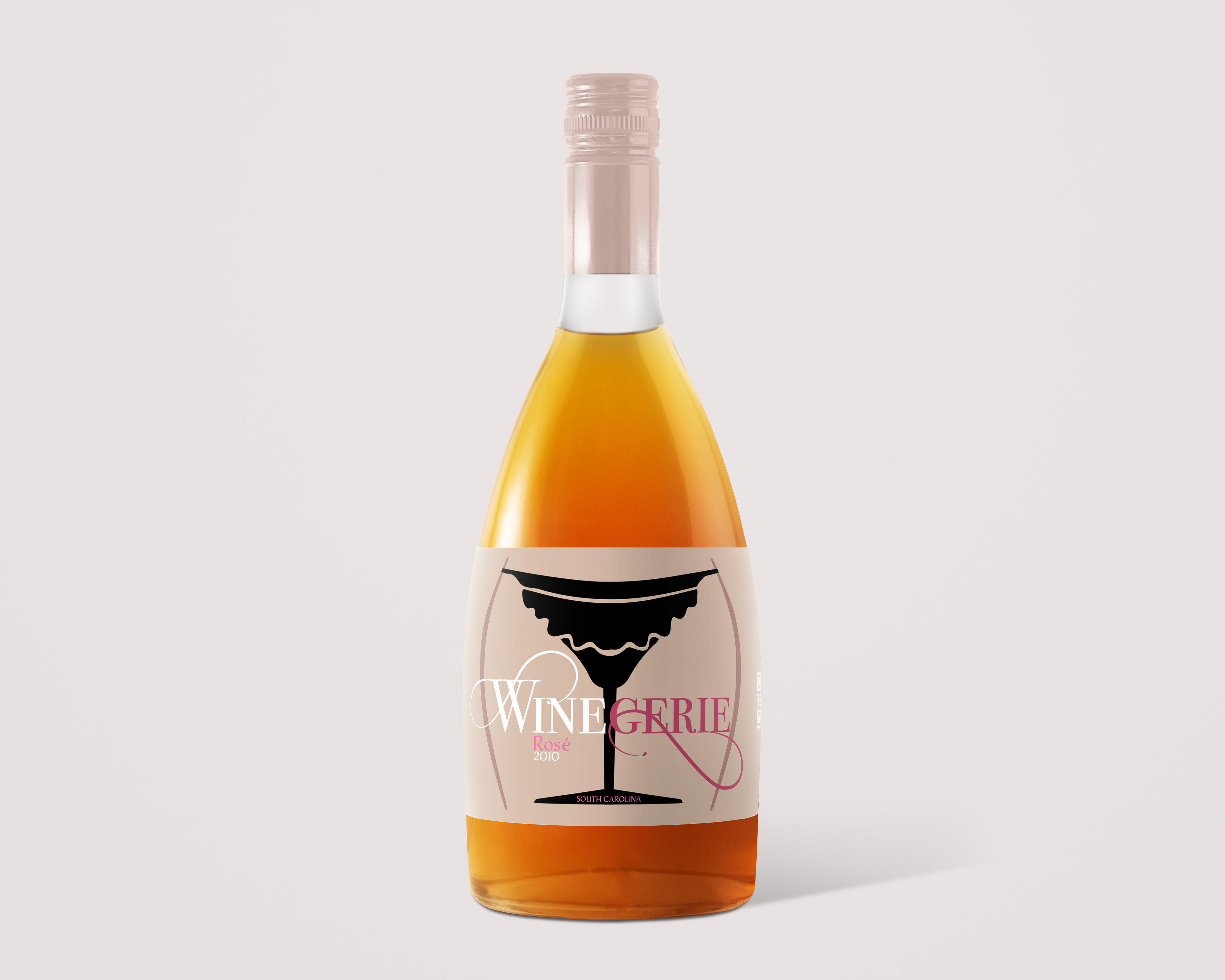 The purpose of the packaging was to attract the buyer. Fun, flirty and different. 

I did not want to over-sexualize the theme because then it would create problems. 
It's subtle, and the back of the bottle adds a bit of playfulness with the peekaboo flap to show the label on the inside.