Creating post cards for an organization in UofSC called Plant-Based Pals. 
Plant-Based Pals is a vegetarian group open to those who are curious and interested in a healthy plant based lifestyle. 
Using a sketched illustration style to mimic the organic style of the organization. Colors used are more earth toned, again, to carry on the motif of organic plant based lifestyle. The puns are to bring humor to a lifestyle that's often seen as bland and highly criticized.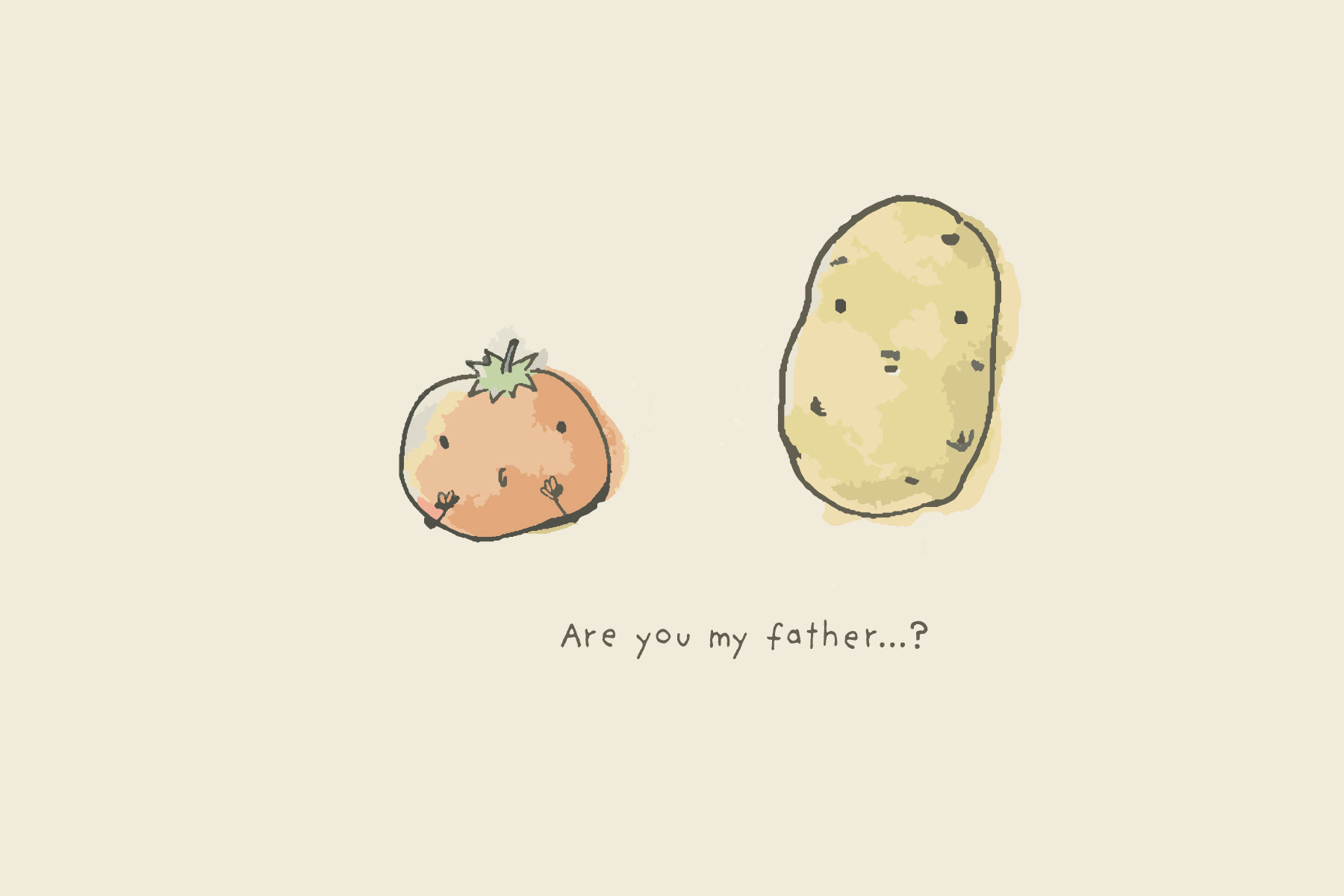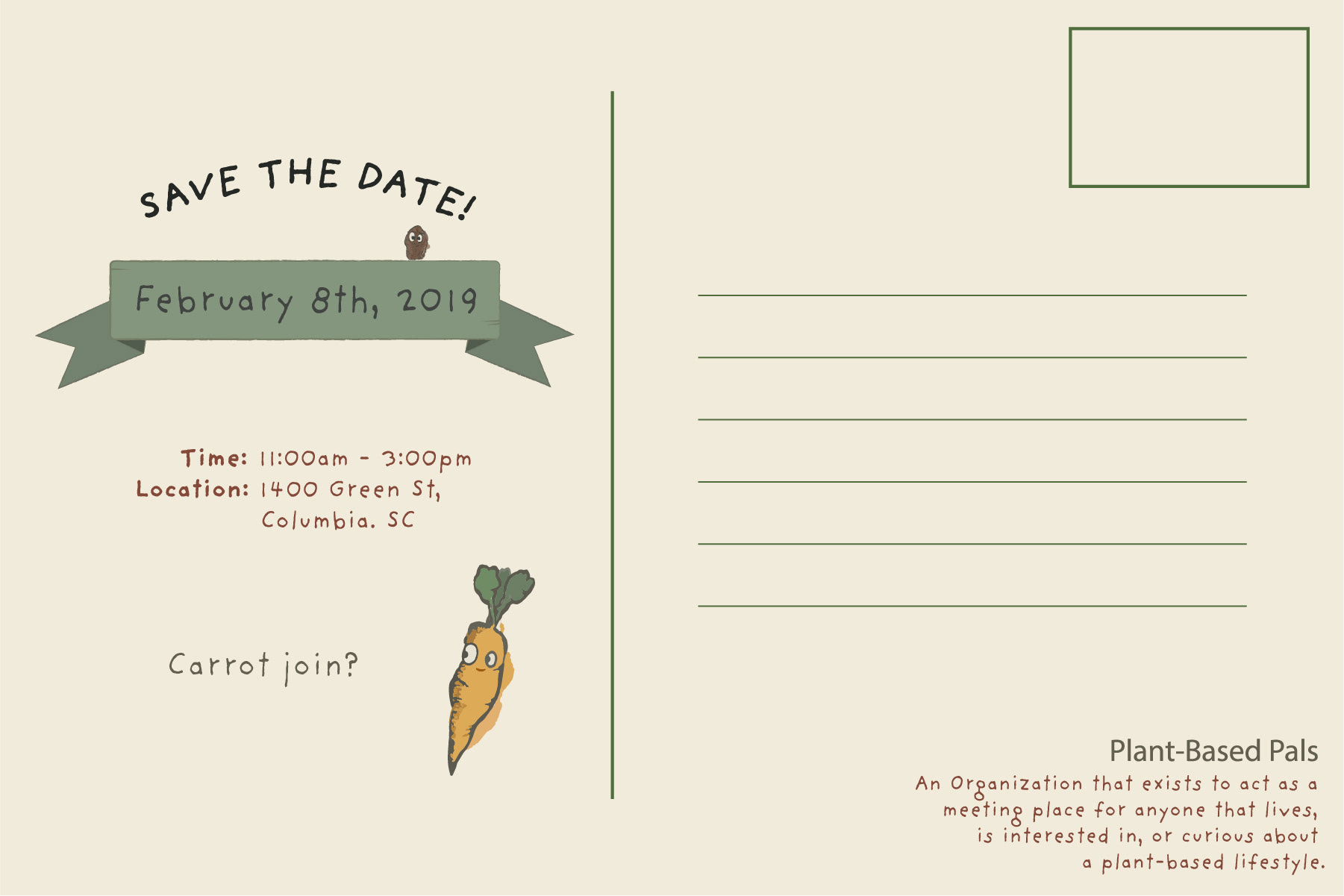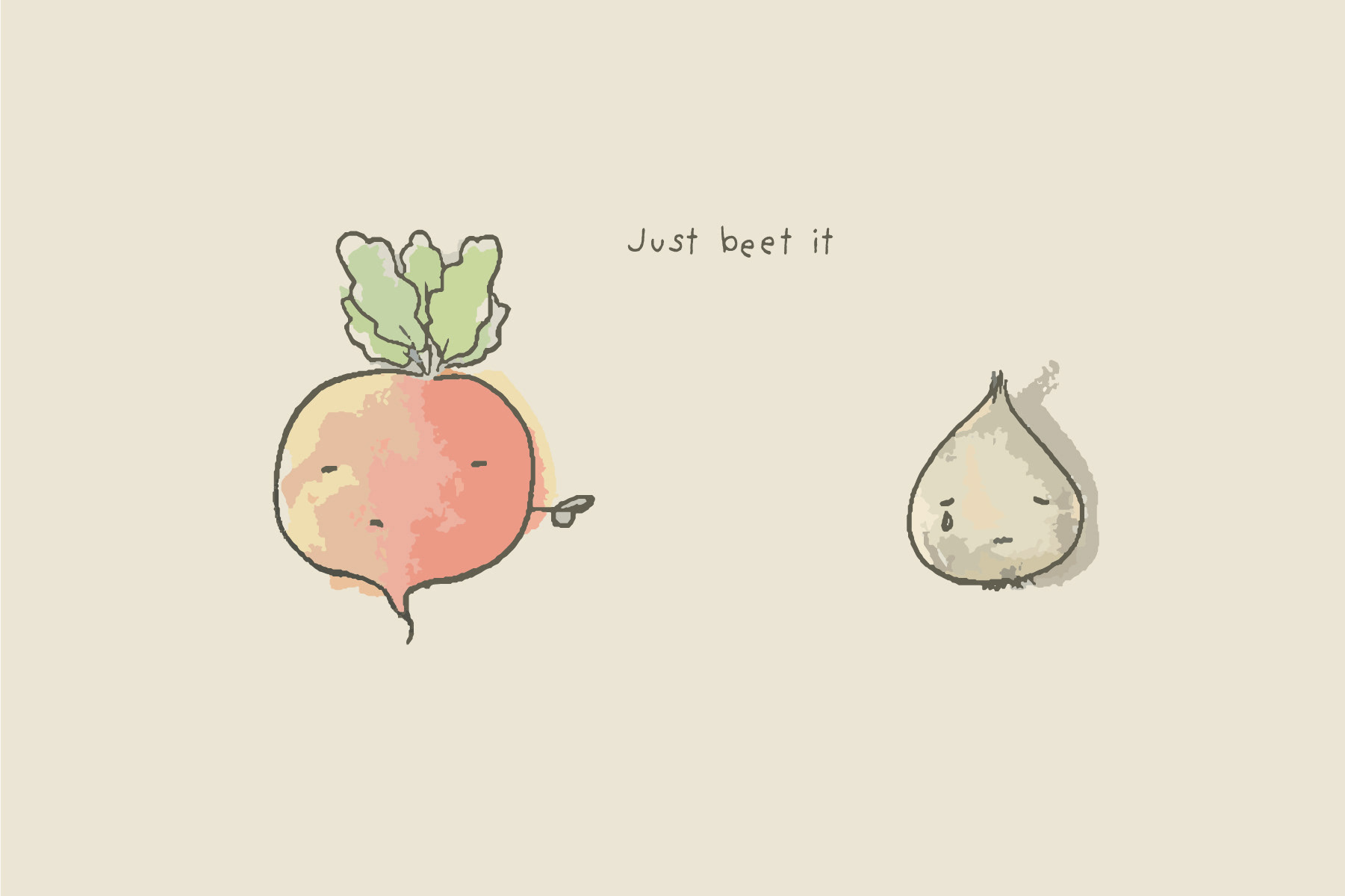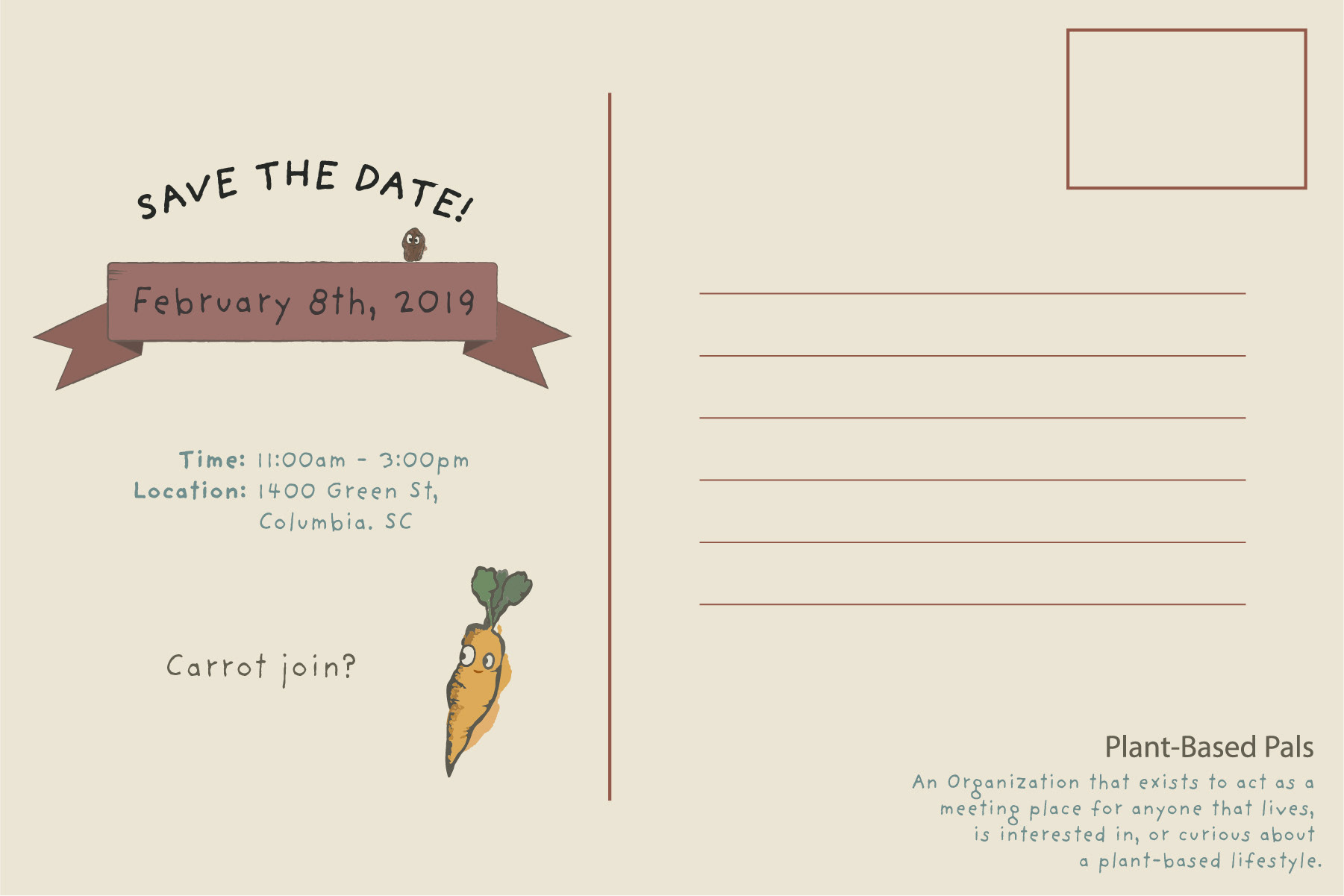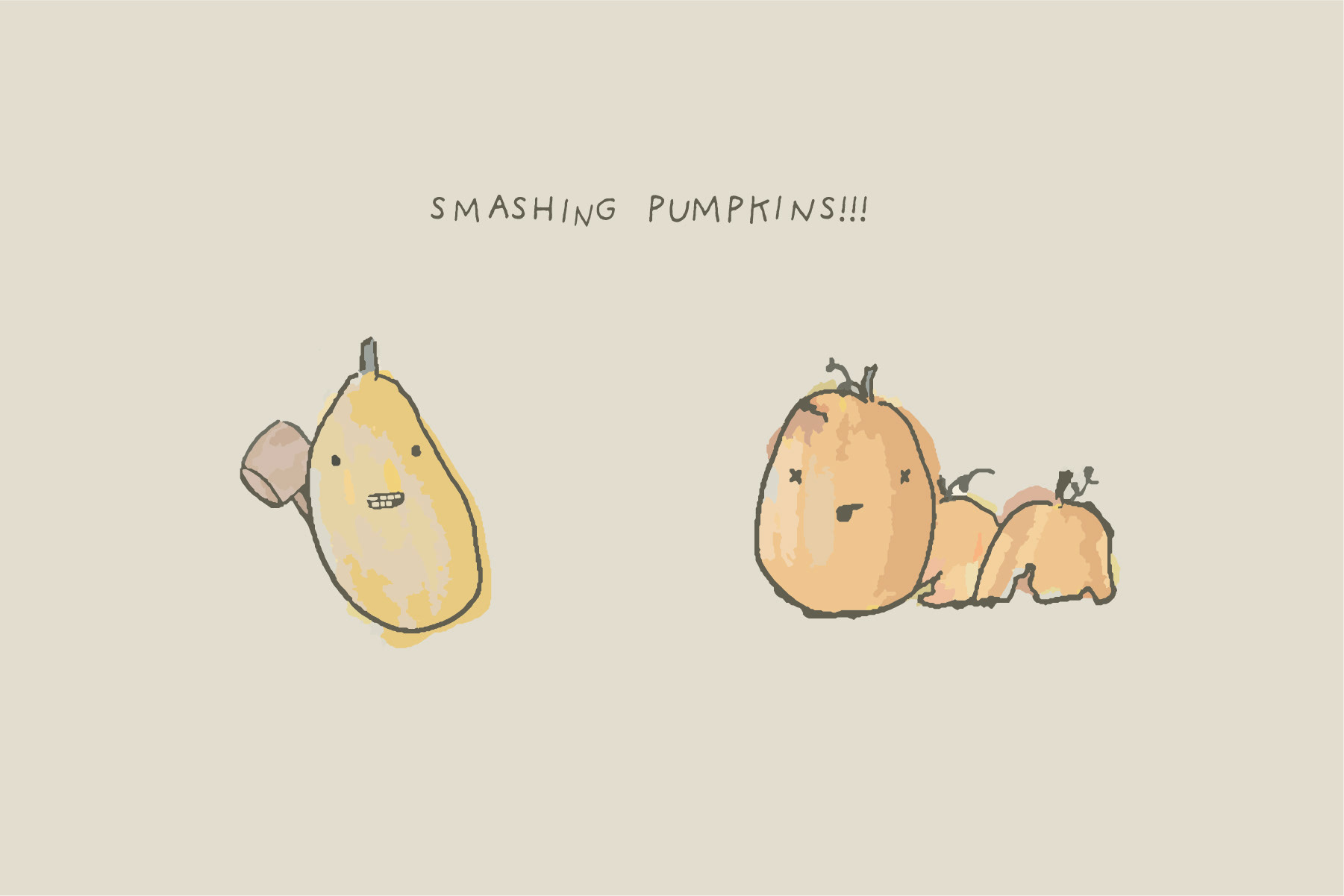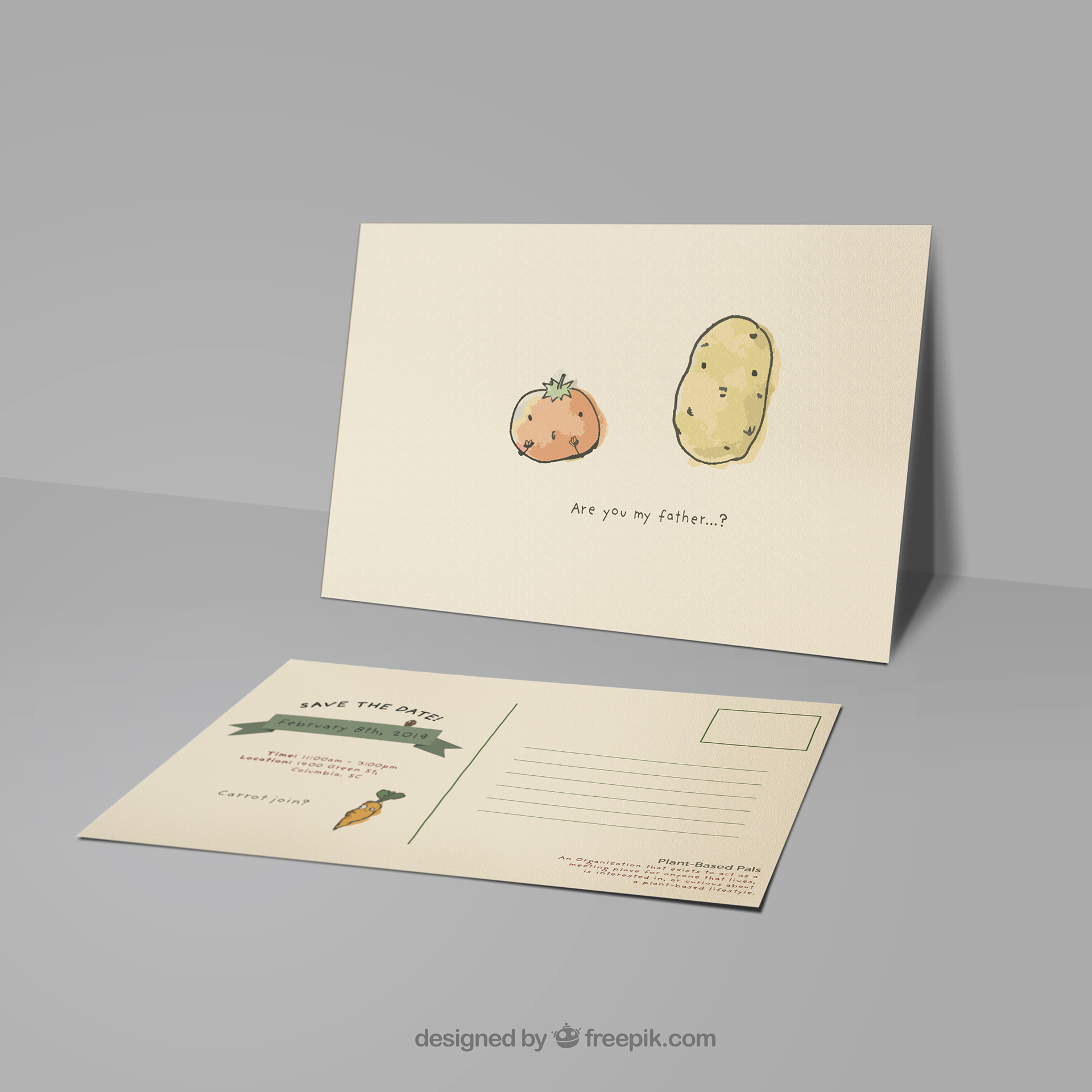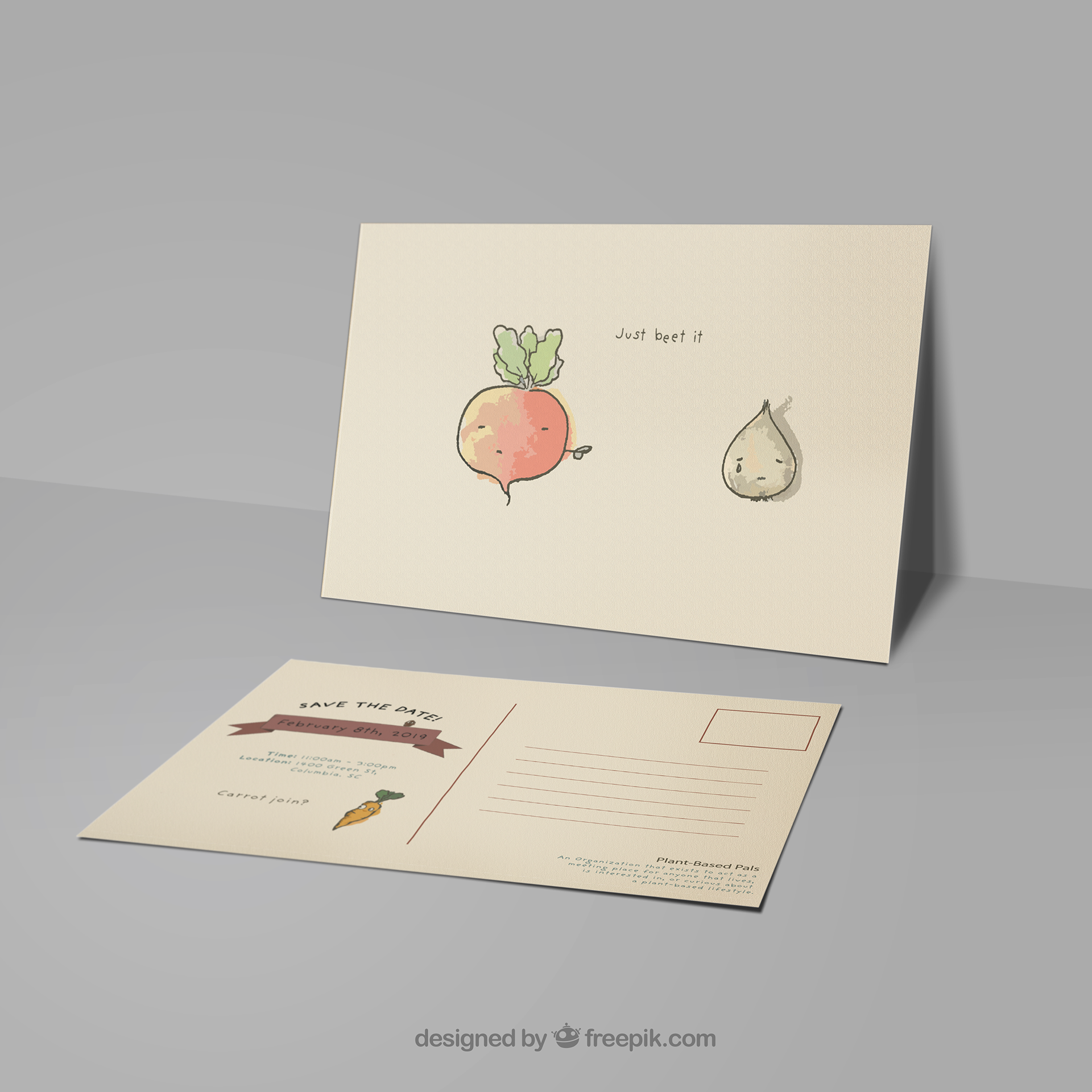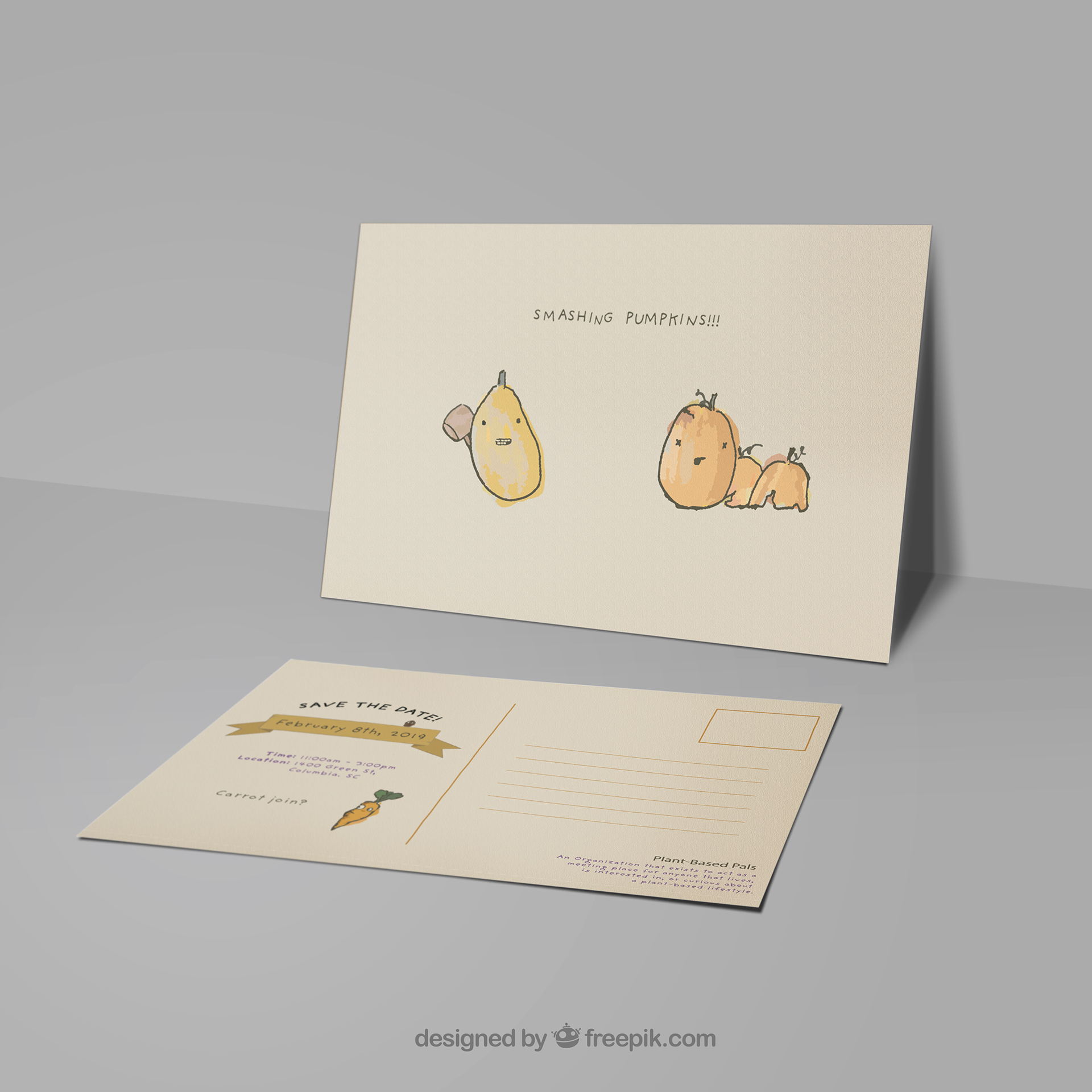 <a href="http://www.freepik.com">Designed by Freepik</a>